Our services in English
At Aatos, we have many mental health professionals who work with children and adolescents - and with their families - in English. If necessary, a multidisciplinary team can be assembled, with several experts working together.
Services
Specialists in child psychiatry
At Aatos, doctors specialized in child psychiatry assess the psychological symptoms of children and adolescents and determine the necessary support and treatment. The assessment usually includes 1-4 meetings with the child or adolescent and parents. Doctors can write reports and referrals as needed, as well as initiate and monitor medication. They can direct children and adolescents to other Aatos professionals and act as multidisciplinary care team leaders.
Appointments can be made by calling the service phone or sending a contact form.
Psychologists
At Aatos, you can receive various services from a psychologist, including therapeutic discussions, a comprehensive assessment of a child's or adolescent's situation, or treatment sessions of varying lengths. The psychologist can help with concerns such as anxiety, tension, concentration or school difficulties, defiant behaviour, tantrums, or depression.
A psychological assessment is conducted when more information is needed about a child's cognitive and/or socio-emotional development, neuropsychiatric symptoms, or treatment needs.
You can book an appointment with a psychologist through online appointment booking, by calling the service phone number, or by sending a contact request, and we will call you back. You can also contact the expert directly.
Psychotherapy and other services
Our English speaking specialists offer psychotherapy and other therapeutic services. Read more!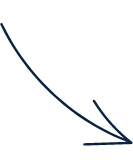 Couples therapy is often sought when one or both partners want to make a change in their difficult situation. Couples therapy is an opportunity to stop and examine the relationship with the help of a therapist. Spouses often attend therapy sessions together, but one can also attend couples therapy without the other. The duration and frequency of couples therapy vary. It is good to schedule meetings 1-2 weeks apart at the beginning. A long-standing difficult situation often requires longer-term work, but sometimes just a few sessions can be enough to understand the desired change.
You can book an appointment through online appointment booking or by contacting a specialist directly.
Family therapy is a form of psychotherapy that can be sought in various situations. Changes may have occurred within the family that require understanding and processing. Illness or other symptoms of a family member can also be a reason to seek help for the entire family. For example, a child's special needs can affect the dynamics of the whole family.
In family therapy, it is important that everyone is heard. During treatment, the aim is to improve the interaction between family members and to find the family's own resources. At the same time, parents' understanding of their role is increased, as well as the underlying needs of the child's symptoms.
Sometimes even one meeting can help, while in other occasions longer-term work may be planned. Meetings are often scheduled at intervals of 1-2 weeks. The length and frequency of family therapy are always agreed upon with the family.
You can book an appointment through online appointment booking or by contacting a specialist directly.
In cognitive psychotherapy, maladaptive thought patterns and beliefs, problematic emotions and behaviors, and their connections are explored. Problem-solving skills and coping strategies are also developed in cognitive therapy. The therapy is based on a confidential, equal collaborative relationship in which the therapist, together with the client, seeks to understand how and why the client's problematic experience is constructed and how it could change. The duration of psychotherapy can be short (10-20 sessions) or longer (over a year). The therapy is usually conducted in sessions 1-2 times a week. The length of therapy and the frequency of sessions are based on the assessment of the problem and its appropriate treatment, as well as a joint agreement.
Psychoanalytic psychotherapy
Psychoanalytic psychotherapy can help a child or adolescent (hereafter referred to as "child") when their growth and development are not progressing in an age-appropriate manner. Obstacles to a child's development can manifest in many ways in their daily life, such as anxiety or depressed mood, fears, restlessness, or aggressiveness. In psychotherapy, the child can work with the psychotherapist to address their difficult feelings, problems, and challenging experiences, and thereby receive support for their positive growth and development. The aim is to create a relationship with the child in which they can freely and safely express their thoughts, imaginations, and feelings.
The ways in which children and adolescents express themselves in psychotherapy vary depending on their age and level of development. Children express themselves not only through talking but also through various activities such as play, drawing, or games.
Continuity with the same therapist and the regularity of therapy sessions are crucial in psychoanalytic psychotherapy. Typically, psychoanalytic psychotherapy lasts 1-3 years.
Parental guidance is always part of child and adolescent psychotherapy, either with their own worker or with the child's psychotherapist.
Referral to psychotherapy and a care plan is always done by a doctor specialized in child or adolescent psychotherapy.
Neuropsychiatric coaching
A child or an adolescent may have various symptoms and behaviors that affect the whole family. They may find it difficult to maintain attention or be restless and unable to concentrate. Transition situations can be time-consuming and frustrating. Ordinary activities such as eating, washing, dressing, and doing homework may not succeed. It is important to consider the whole family when dealing with the characteristics associated with such neuropsychiatric symptoms and coping with them.
Experienced neuropsychiatric coaches at Aatos help the child and family to manage everyday challenges. Neuropsychiatric coaching can be attended by a child, young person, or adult alone or as a family. The starting point for the work is to agree upon concrete, everyday functional goals.
Individual sessions are 45-60 minutes long and family coaching sessions are 60-90 minutes long, and they can also be carried out as home visits and, in some situations, as video appointments. Meetings are usually once a week and can be arranged in, for example, 5-10 sessions. The service can be sought without a referral or diagnosis.
You can book an appointment through online appointment booking or by contacting a specialist directly.